Kick boredom to the curb.
Weekly Email (It's Free)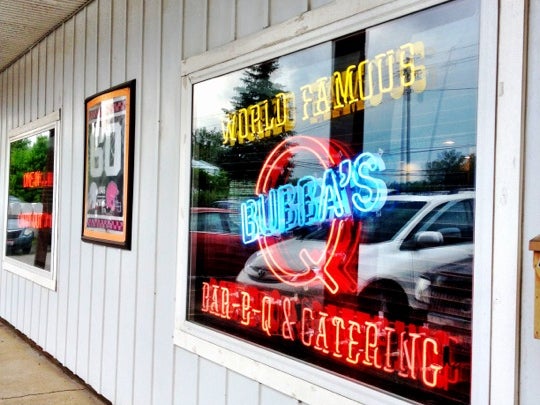 Food
Jan. 19, 2018 - Jan. 26, 2018
169
820 Center Rd, Avon, OH, 44011
Calling all DS Vendors! We are hosting a vendor event for Foodie Friday's and want you to promote your product while everyone enjoys deliciously unique Bubba's-Q exclusive meals!
Setup time is at 5:00pm for our start time at 6:00pm. If you are interested, please message or call us for more information!
Are a real foodie!? Test your foodie level and join us on Fridays to enjoy one of our unique Foodie Friday recipes. Check our Facebook page or subscribe to our VIP text club by texting "Bubbas" to 57711 to find our what each weeks foodie friday special will be.
Previous foodie Firday dishes have been:
-Real Pigs in a Blanket - Our boneless ribs baked in to flaky cresent dough served with our signature BBQ ranch
-Teriyaki glazed boneless ribs with grilled pineapples
-Boneless rib loaded mashed potatoes
-Slow smoked sausages on a warm pretzel bun topped with crispy fries and our southern cole slaw.
Stay tuned for this Fridays Foodie Friday Special, wash it down with one of our local draft been selections!
Fri Dec 29 6:00 PM
Fri Jan 5 6:00 PM
Fri Jan 12 6:00 PM
Fri Jan 19 6:00 PM
Fri Jan 26 6:00 PM